Field Events
epiQ Tracks® can be installed for every field event zone in addition to the main oval running track surface. From jumping events including long jump and triple jump to throwing events such as javelin and shot put, epiQ Tracks offers the capabilities to deliver a surface to hold every event and competition.
epiQ Tracks systems deliver runways inside or separate from the main running track area for the following events:
Long Jump
Triple Jump
High Jump
Pole Vault
Runways and zones for jumping events are usually placed perpendicularly to the narrow sides of a running track or inside the D-Zone area — the area between a field end zone and the running track.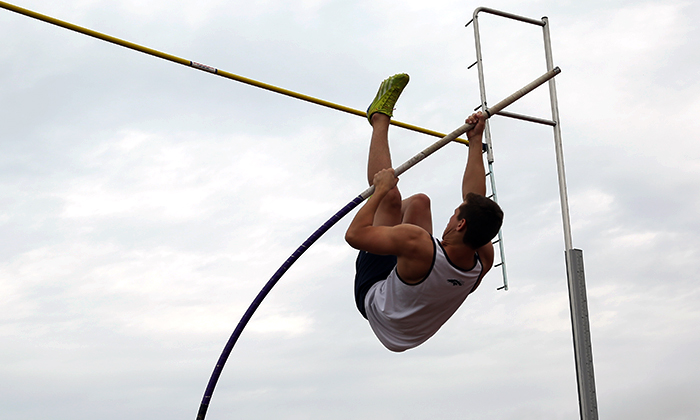 Hellas' skilled track crews can install all of your throwing event areas including:
Shot Put
Discus
Javelin
Hammer Throw
Throwing events are generally on one side of the venue, but the Hellas Design Team will take a look at the plans and consider all options for the placement of your field event zones. The plans can be customized so that the track and event zones meet your specific needs.